I was hinting that there might be some comfort and encouragement in the realities of COVID-19.
Part 5
But, no! You are not to be permitted comfort. If anyone within 100 miles has COVID you must live like a neurotic germaphobe. We must create the same or greater level of distress in our children. And regardless of the FACT that the flu will kill many times more of our children this year than COVID will, it is considered heartless to NOT kill our economy and shut down our schools. It is even more heartless to point all this out. The truth is simply not dramatic enough.
And to pile onto the non-science of shutdowns…this was Bill DeBlasio's plan instead of opening schools. Opening them would be too dangerous for kids or teachers. Instead, Warren Wilhelm (that's De Blasio's real name, swear to god) said he was going to open daycare centers where the kids could gather and daycare workers could monitor their activities and see that they do their schoolwork. WTF Warren!? And do you know there are people in New York stupid enough to fall for this? Only a non-thinking, big government, nanny state jackass would ever have an idea like this. I am writing what I watched Wilhelm say and I still can't believe it.
The new burka.  For god's sake, cover yourself!
And then there are the goddamn masks. As of late March of this year the entire medical world had amassed more than a century of knowledge about surgical masks. That collective knowledge was reflected in the words of Drs. Fauci, Berx, Redfield, Adams, Siegle and many others who were asked about wearing a mask in public and if it would help fight the spread of COVID. The immediate response across the board ran along this line: A little maybe, but not much, and it could be counterproductive depending on the wearer.
I'll give you a gross anecdote to demonstrate one problem with masks and our present expectations.
I kick up a lot of saw dust in my woodshop. This is especially true when using my planer. At the end of the day I always have to blow my nose. When I've worked with dark wood the mucus comes out black. With blond wood it's brown. BUT…and here's the important point…when I wear a mask I blow my nose with the exact same result.
---
Ad
Who got KUBB?  You got KUBB? We got KUBB!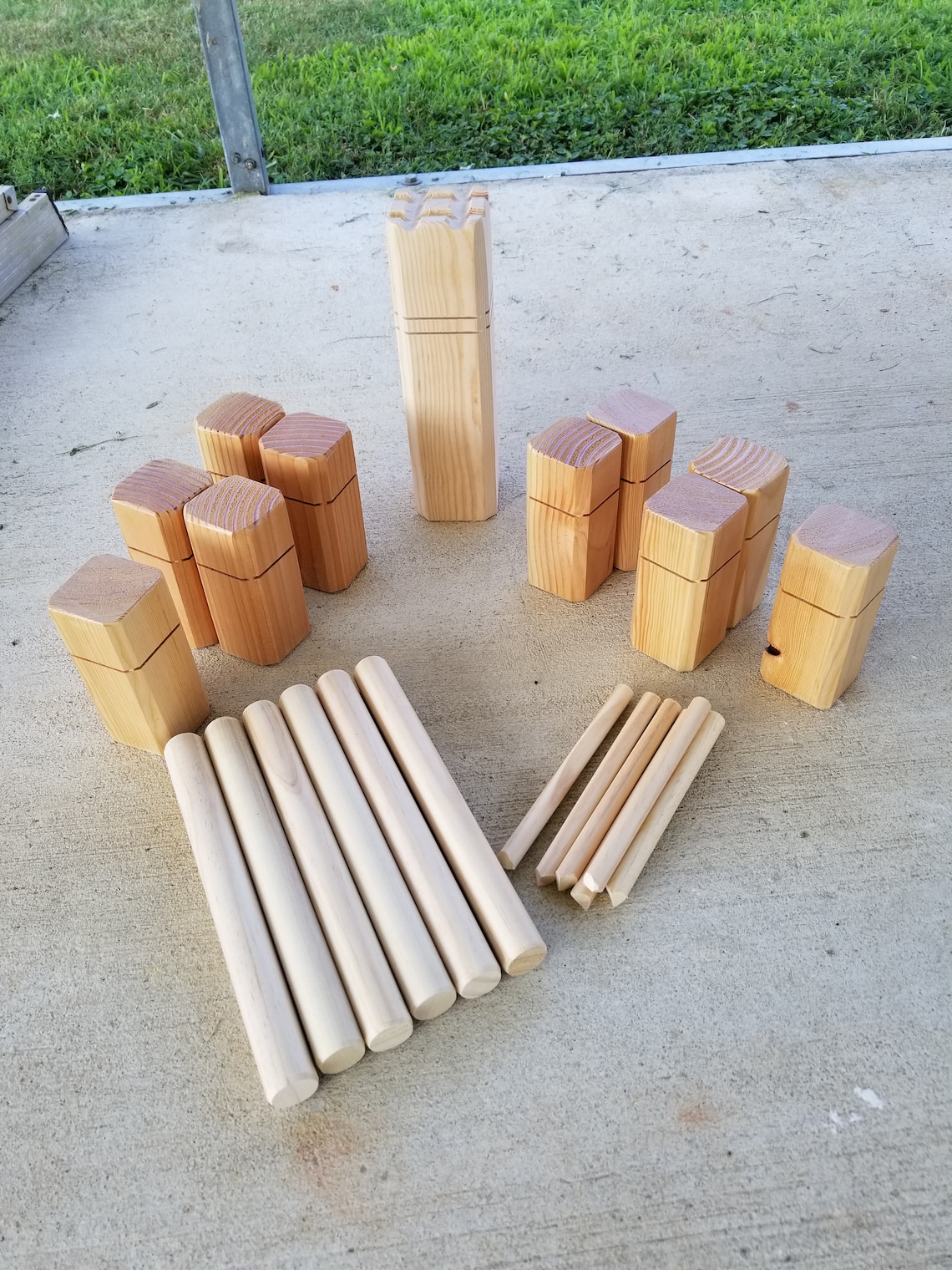 This popular yard game is catching on everywhere. Deluxe version made-to-order!
Get yours here!
---
Oops.
Some of the masks I've used are really good surgical masks. It doesn't change the net result.
And a grain of saw dust is much, MUCH larger than a COVID cell.
Beyond that, the doctors above, among many others, leaned toward following. While part of the overall arsenal of devices worn to ward off infection, the mask is likely among the least effective; helpful yes. Why breath directly into the incision of a patient? And while hospital workers often catch what patients have, despite the wearing of masks, the mask is better than nothing in close contact situations.
But hey! Add a bit of political pressure and the intoxication of celebrity and the science quickly erodes down to a popular social meme.  As we see here.
---
 Travel back to the happy, carefree days of 2015-16, when the only worry we all had was Trump vs Clinton.  Perhaps we can find ideas to help us cope with the national nuthouse we all live in now! Click here!