In the previous segment we were getting into the mask, celebrity and more phony "science".
Part 6
Then you have people who wear a mask the way my brother (a medical professional) does.  They wear them loose or under the nose. The masks are constantly falling down. So the wearer is constantly fidgeting with the mask or breathing openly anyway.
Also, if you wear a mask all day it become moist and warm and harbors the germs you are exposed to including COVID. When you breath out, you shed those germs.
Finally, most of the masks we wear now, the cute ones people made at home while under "quarantine" are about as effective as wearing a chain link fence on your face. The weave in the cloth is many times larger than the 200[1] nanometers of a COVID cell. Will it catch some? Sure. Are you measurably safer with a homemade mask? Not much.
With these considerations, and their collective tribal knowledge of the mask, all these docs initially said wearing a mask in public wouldn't mean all that much in terms of safety. By all means, if you want to wear one, go right ahead.
---
Ad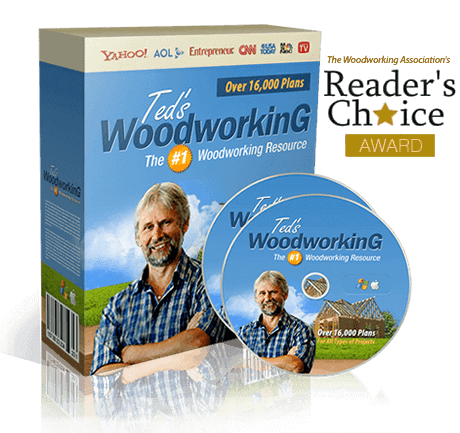 Do you remember when a day in the shop was pure joy? Bring
back the fun and pleasure with help from Ted…and 16,000 well-illustrated, high
quality plans. CLICK HERE NOW!
---
Then people got caught up in the drama of COVID. Politicians realized the money to be siphoned from the federal tit, not to mention the truncheon to beat POTUS with. The image of everyone sporting a mask became a SYMBOL. Otherwise reasonable people felt free to scold fellow citizens for not following the "science". When personal safety still wasn't enough to get everybody to cover up the new meme became that wearing a mask protects others so if you don't you are selfish and want others to get sick. If you do YOU'RE A HERO.
The socio-political clamor became so rabid that one-by-one all these doctors listed in the last post eventually turned their backs on what they know to be true and started saying the mask was now the critical key to survival in the fight against the Chinese virus. The last among them was Surgeon General Adams. So much for the "science" of it all.
[1] The size of a COVID cell is estimated to be 80 – 120 nm according to NIH. The most liberal estimates are 200nm. So I am being generous here.
---
 Travel back to the happy, carefree days of 2015-16, when the only worry we all had was Trump vs Clinton.  Perhaps we can find ideas to help us cope with the national nuthouse we all live in now! Click here!